After a gruelling week at work, I'm so glad the weekend's here. Though others may feel sad half of it is gone already, I feel like I've just finished half a
Crunchie
bar and am ecstatic about the other half to go!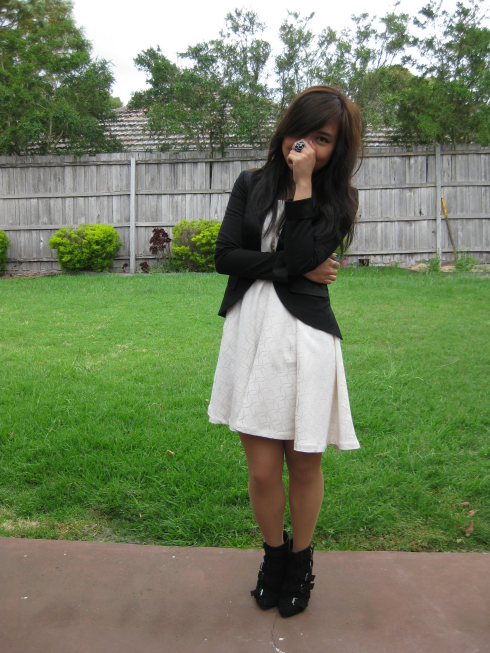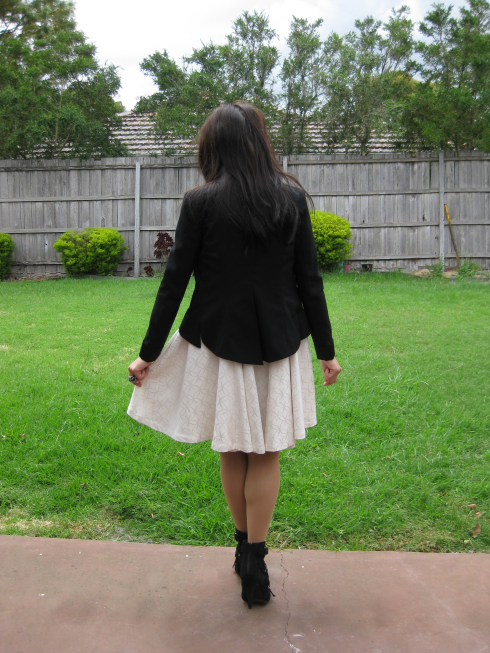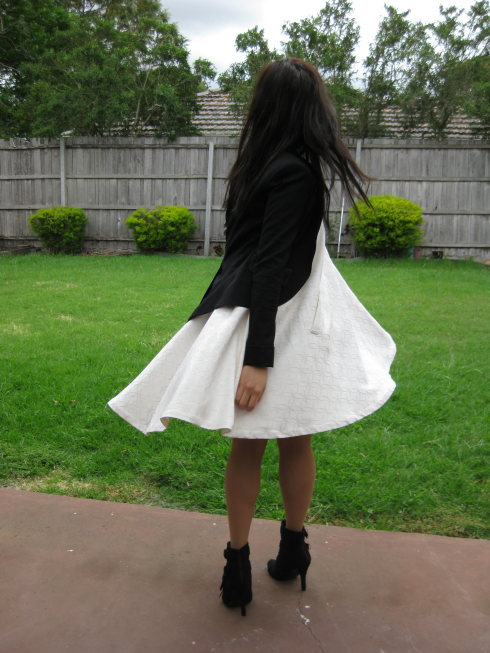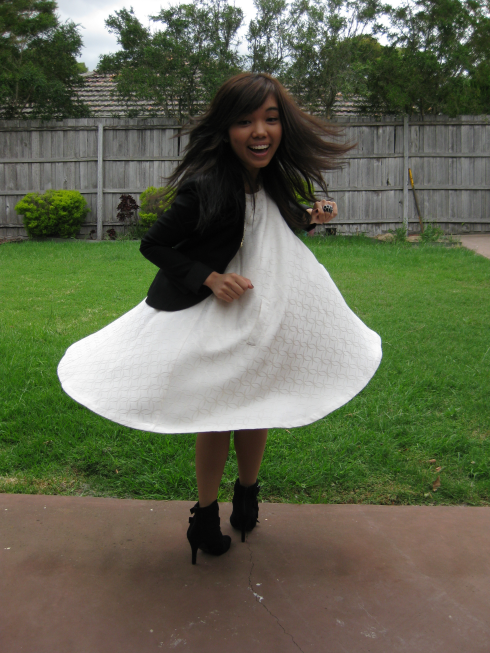 I bought these boots ages ago, but due to the warmer weather, they've been collecting dust on the shelf. So glad to cavort down Bourke St in them.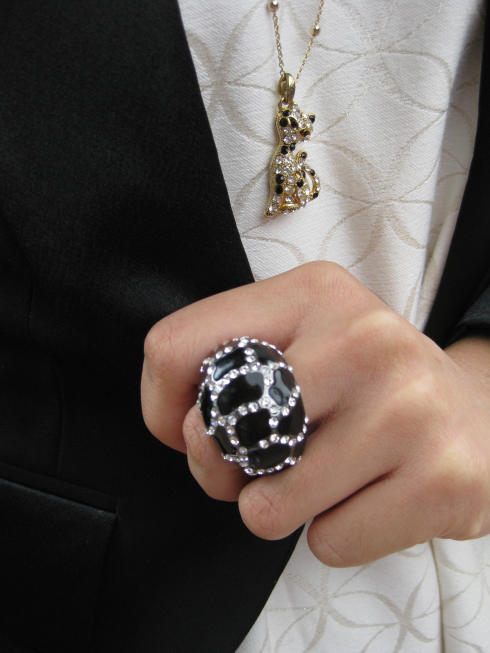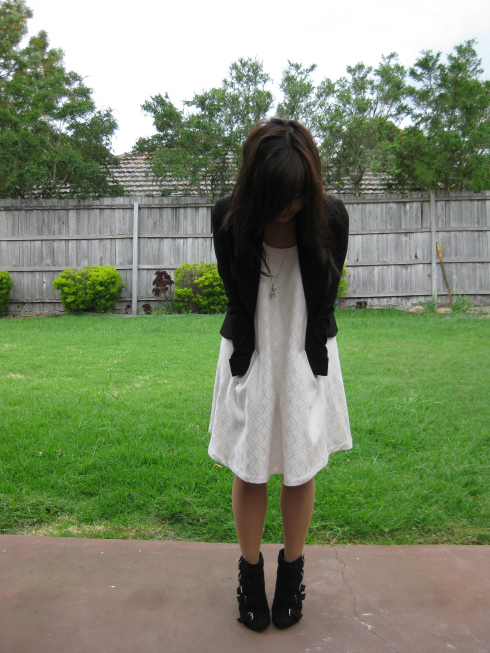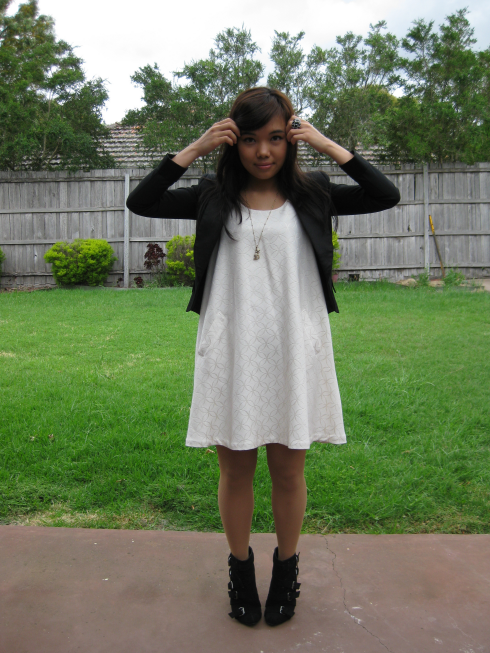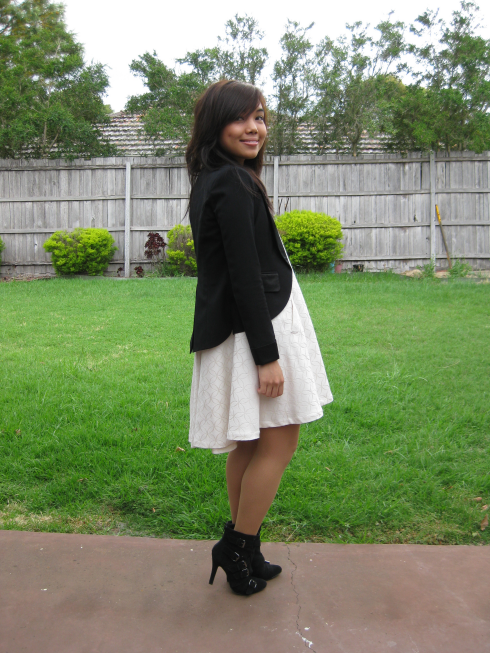 Christmas shopping with some folks from interstate kept me suitably stressed the whole day. I wore an old swing dress from Sportsgirl, a tailor-made tuxedo jacket, Jonathan Aston tan fishnets, Urban Original ankle boots, a kitty necklace from a random acessories store in Singapore and a Mouche ring. (Purchased this one about this time last year... thought it was about time I got another... so I did!)
The other night, the boy and I went to get some late night dessert at
Pellegrini's
. We've agreed it isn't the best spag bog around- he says the 'nostalgia factor' keeps him coming back. It's the atmosphere, the retro furnishings, the customers sitting in the back kitchen while Nonna cooks, the flirtatious staff, the history..... and, okay, their cherry tart is pretty darn good.
PELLEGRINI'S ESPRESSO BAR
66 Bourke St
Melbourne, VIC 3000
(03) 9662 1885